953 cubes, complete or incomplete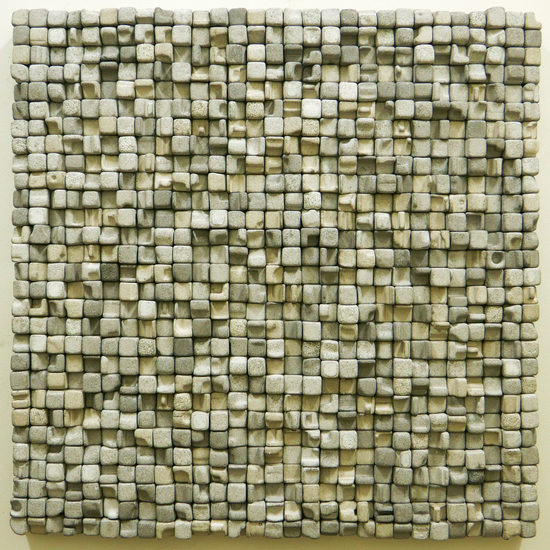 108 x 108 x 8 cm, © 2018, € 3 000,00
Three-dimensional | Sculpture | Synthetic
The artwork is made of recycle material.
Packaging material of expanded polystyrene or of less expanded polysterene is used for the work.
First cubes or incomplete cubes are cut of the packaging material.
Then the polystyrene is modified with a self-developed special way
(in a tumbling machine for stones).
With a special glue de "cubes" are brought together on a polysterene plate. The surface is fixed with matte varnish.
The artwork is light weight, 4,5 kg.
Themes of Nico kok such as square, cube and the use of materials are reflected in this work.